Argentinian parents call their baby "COVID" causing controversy. (Page 2 )
| August 19, 2020
Alicia, the child's grandmother, justified this decision to an Argentinian daily newspaper, explaining: "They (her grandson's parents) were talking about how their baby was going to be famous for being born at a tough time for everyone, and that it would make him a strong little man! "His name touched our hearts," she added.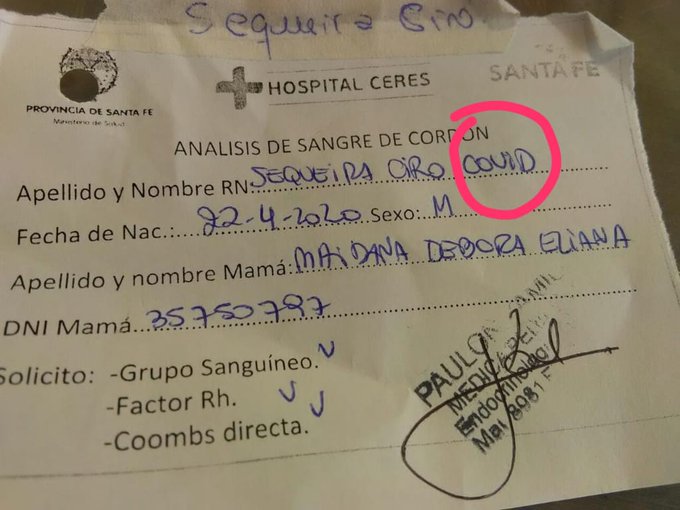 The news quickly spread across the South American country, causing strong reactions on social networks. Unfortunately, not everyone was happy with the baby's name, and the choice was even a shock. According to some people, choosing this name shows a total disrespect for the thousands of people who have died from this virus.
But the little Argentinean boy is not the only one to have this name. Indeed, since the beginning of the epidemic, it is not the first time that parents have chosen names for their babies related to the virus. A Filipino couple named their daughter COVID Marie, thinking that her birth will bring "optimism and hope" to the world. In India, parents have named their twins: Corona and COVID! Unbelievable, isn't it?